Work Where It Suits You Best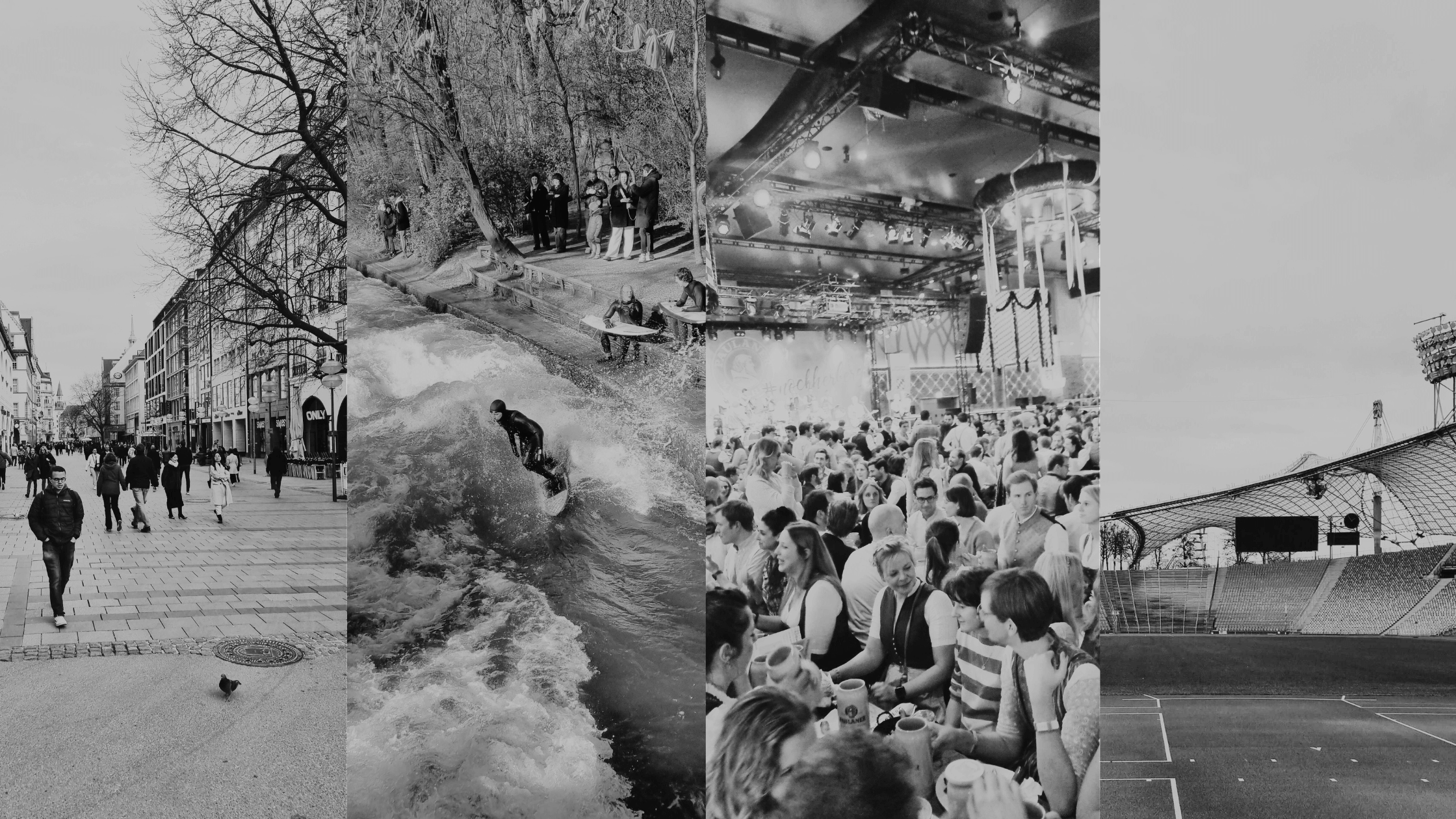 The phrase "built by employees for employees" is our red thread. This is probably not the first time you hear it if you've been following our journey or stumbled upon pretty much any of our material. Let's explore some of the principles behind it.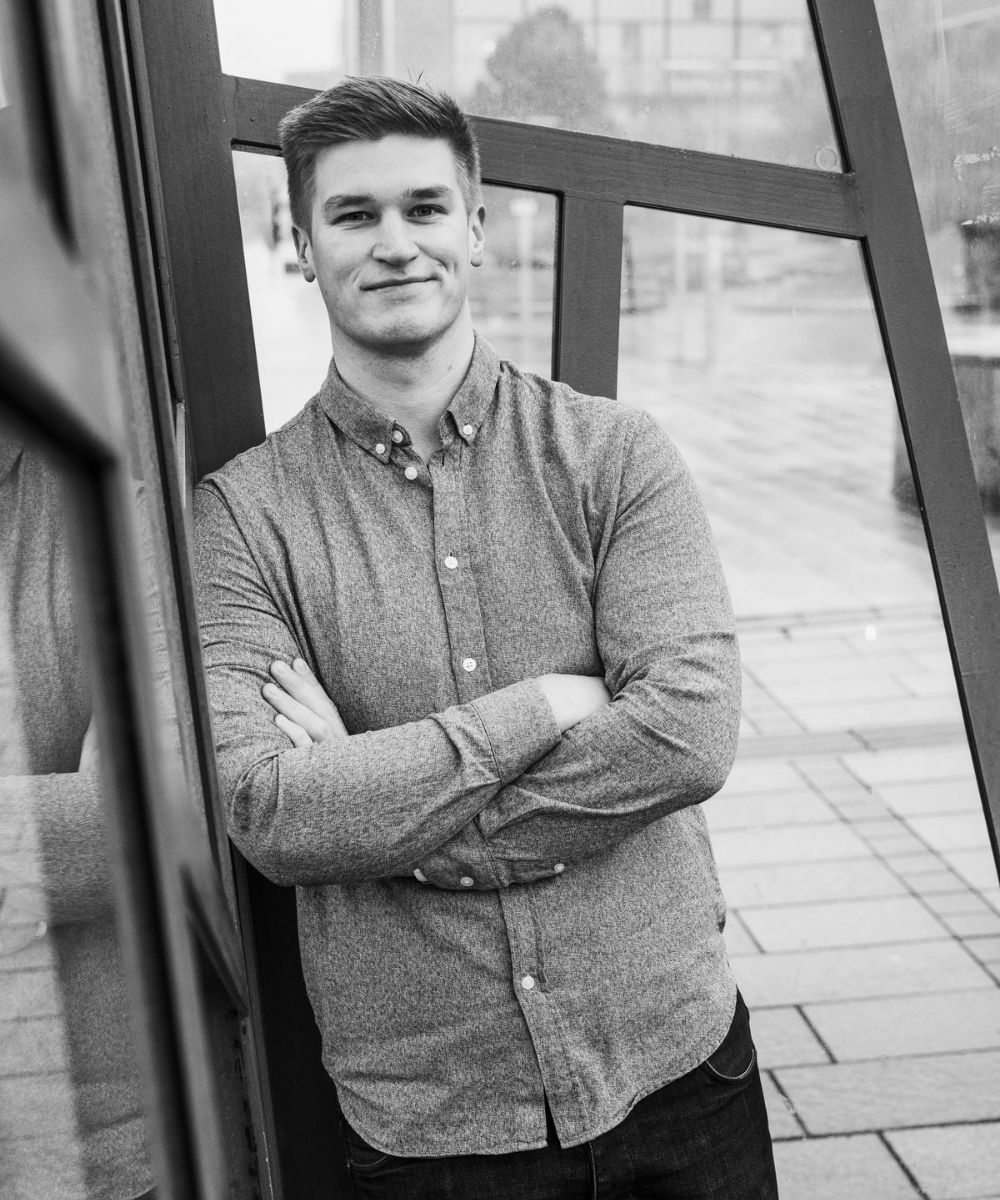 Written by — Marko Laitinen, Data Engineer
One of the promises we have made to our band is to work where it suits us best. This remote first -policy also includes the opportunity to pack your bags and work somewhere you don't normally work for some time. All Recordlians still have our main working location in Finland, but once in a while some of us want to change the scenery for a few weeks. This year, our Data Engineer Marko decided to start the spring a bit earlier than here in the North and head to Munich.
Greetings from Germany!
My partner and I had always wondered what it would be like to live our day-to-day life in another country. To spend our time in another city and work in a different culture. Now that we're packing our bags to start our journey back home, here's how everything went.
How did we get here?
After pondering over the possibility of leaving, we decided to make actual plans and see if we could make it work. At first, we thought about how much time we could actually spend abroad. I guess this is the biggest question for anyone with similar plans: If the stay was to be relatively short, could we finance it without subletting our apartment in Finland? After all, there wouldn't be much of a point in getting a tenant for a month considering the work it would take.

Our personal and professional lives set restrictions on the timeframe of our travel and in addition, working for a longer stretch abroad could lead to complex tax implications. All this combined, we ended up with the following plan: We'd be working remotely for 3-4 weeks, and due to work events that require on-site presence, our trip would be from mid-March to mid-April.

Once we had our timeframe set, the next step was deciding the destination and finding accommodation. Since Recorldy is a Futurice family company, a location with a Futurice office seemed like the most convenient option. From the options available, Munich felt like the most attractive option and we decided that's where we'd head.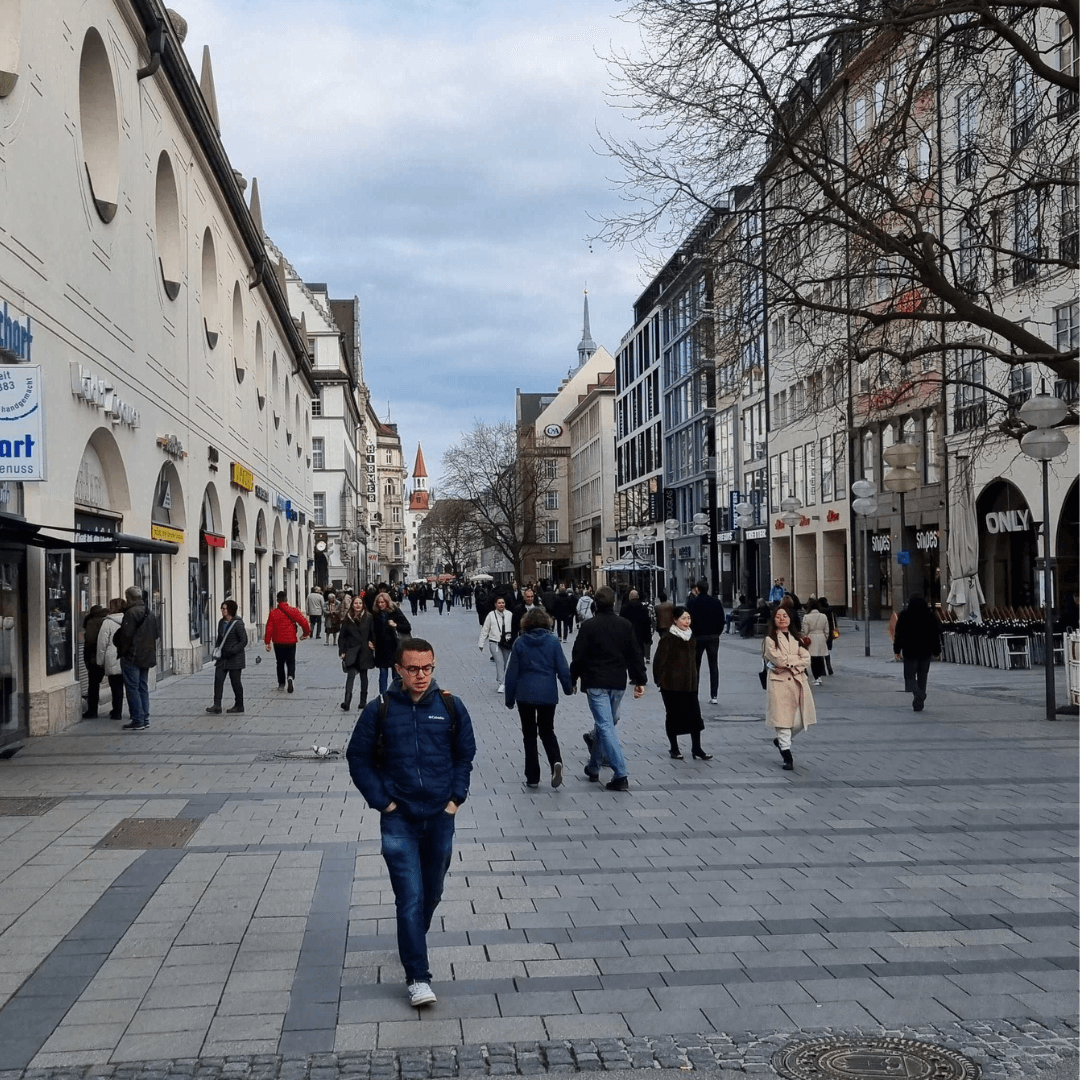 The Streets of Munich
The housing market in Munich is somewhat challenging. Typically, expat workers stay for a longer period of time. That posed a challenge to finding an apartment since we didn't want to live in a hotel for three weeks. We wanted to have an apartment with a work desk that my partner could use and I would commute to the Futurice office. The only problem was that usually, landlords in Germany want longer contracts. We tried to look for housing from Mr. Lodge (a housing service designated for expats) but the contracts were usually for at least three months. Our other options were eBay Kleinanzeigen and Airbnb. The Airbnb apartments were generally more expensive than other options in Munich but after a few months of scrutinous search, we found a nice apartment in Sendling. Just a few metro stops away from the office as well as the Munich centrum. Perfect.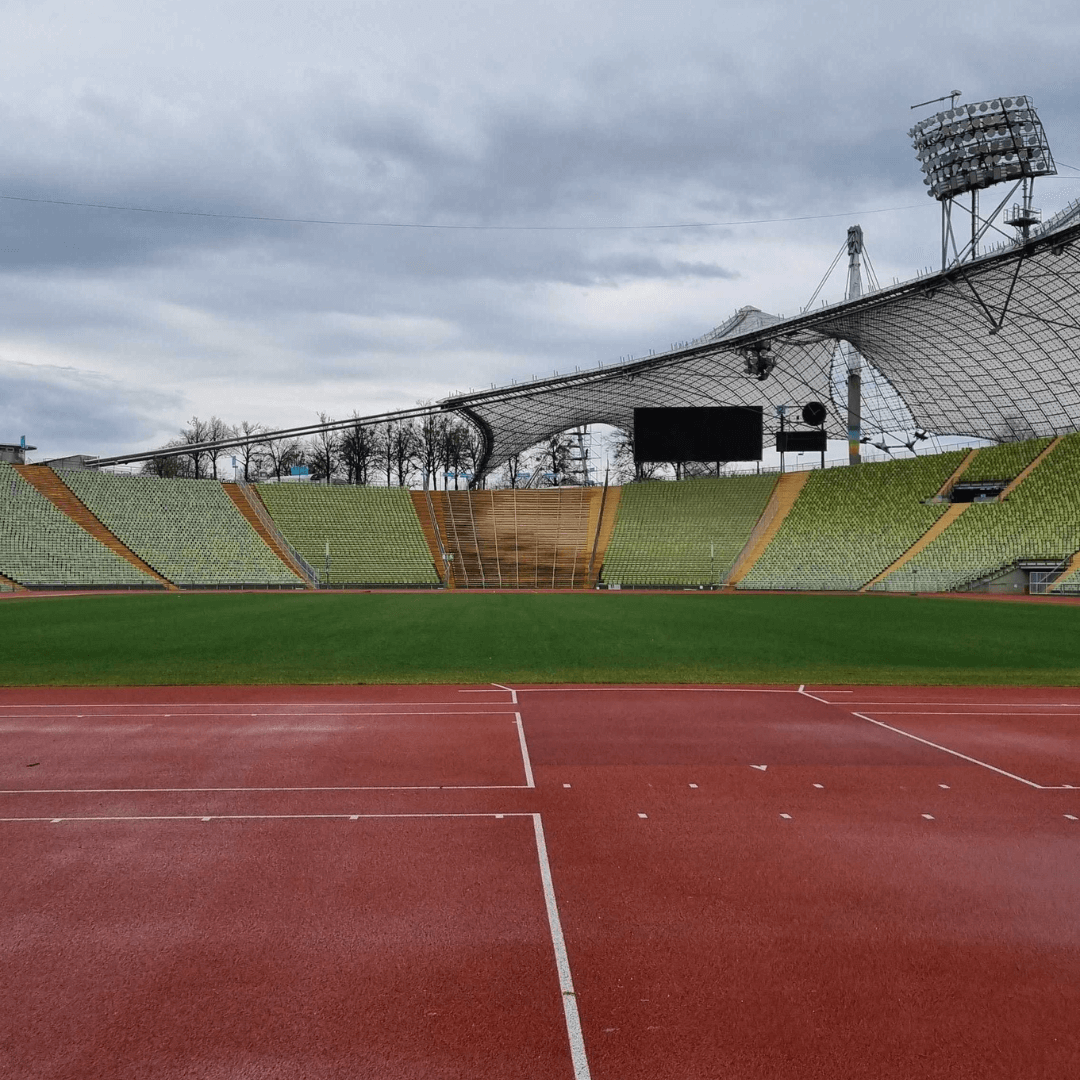 Checking the Olympic Park & stadium from the 1972 Munich Olympics
IT RUNS IN THE FAMILY
Being able to work from the Futurice office has truly been a joy. Since we're a family company, I was welcomed at the office for my short stay. Even if my time here was a short one, it was nice getting to know the people and they provided great tips on what to do and see during my visit.

For us, it's a no-brainer that Recordlians have the opportunity to work where it suits us best. For longer periods of time, the main working location is still Finland but everyone has the chance to do getaways and work some time elsewhere – following the 4x2 principle of course. Futurice, on the other hand, has the so-called "FutuHikes" where anyone can travel to another office for a week and do their daily work from there. And get to know their colleagues, of course.
KEY TAKEAWAYS
Working in another country has been fun. Even though we don't really speak German (which is not a problem at the office but can be a challenge buying groceries), I would recommend working in Munich or anywhere abroad if a possibility arises. Taking a walk in the Englischer Garten after work, visiting the Starkbierfest, and watching "Der Klassiker" (Bundesliga match between FC Bayer München and Borussia Dortmund) with local fans were all great experiences.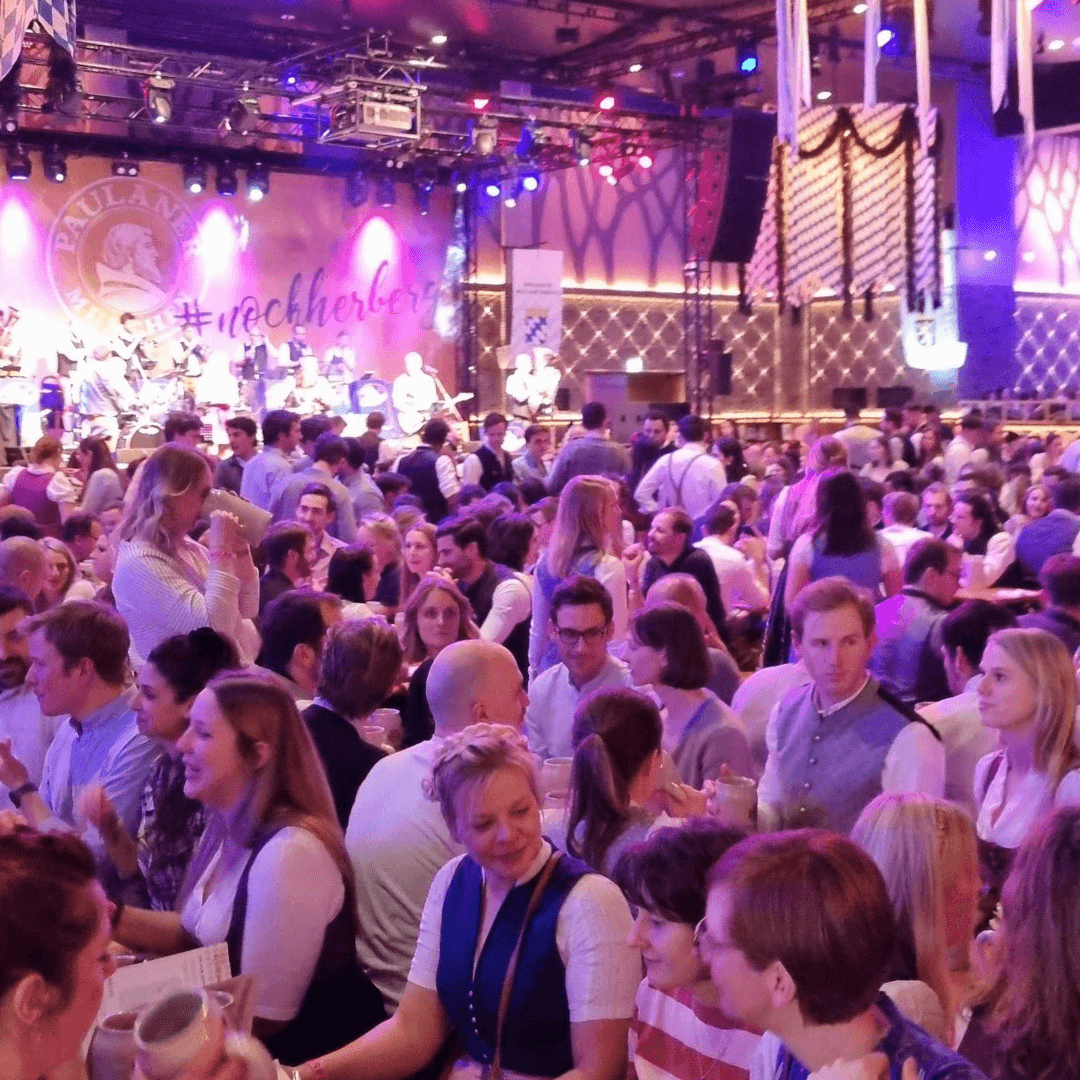 Atmosphere at Starkbierfest
Maybe the hardest part of our short stay was getting used to the way German society works. The stores close usually around eight in the evening and pretty much everything is closed on Sundays and public holidays like Easter. Also compared to Finland, the selection of ready-made meals available in stores felt like a fraction of what I was used to. This is definitely an example of details that you don't really pay attention to on regular trips.

Of course, all the challenges we faced weren't really that big of a deal. They were just minor inconveniences in our day-to-day lives that we probably would get used to fairly easily if we stayed longer. If we had more time – and more stuff with us – we'd totally do one more thing the locals tend to do here: head to the mountains on Sundays. Great hiking and skiing locations are just an hour's drive away. We could also go see the Neuschwanstein castle near the Austrian border or do a day trip to Prague by train. Since the distances are relatively small in central Europe, there are a lot of options available.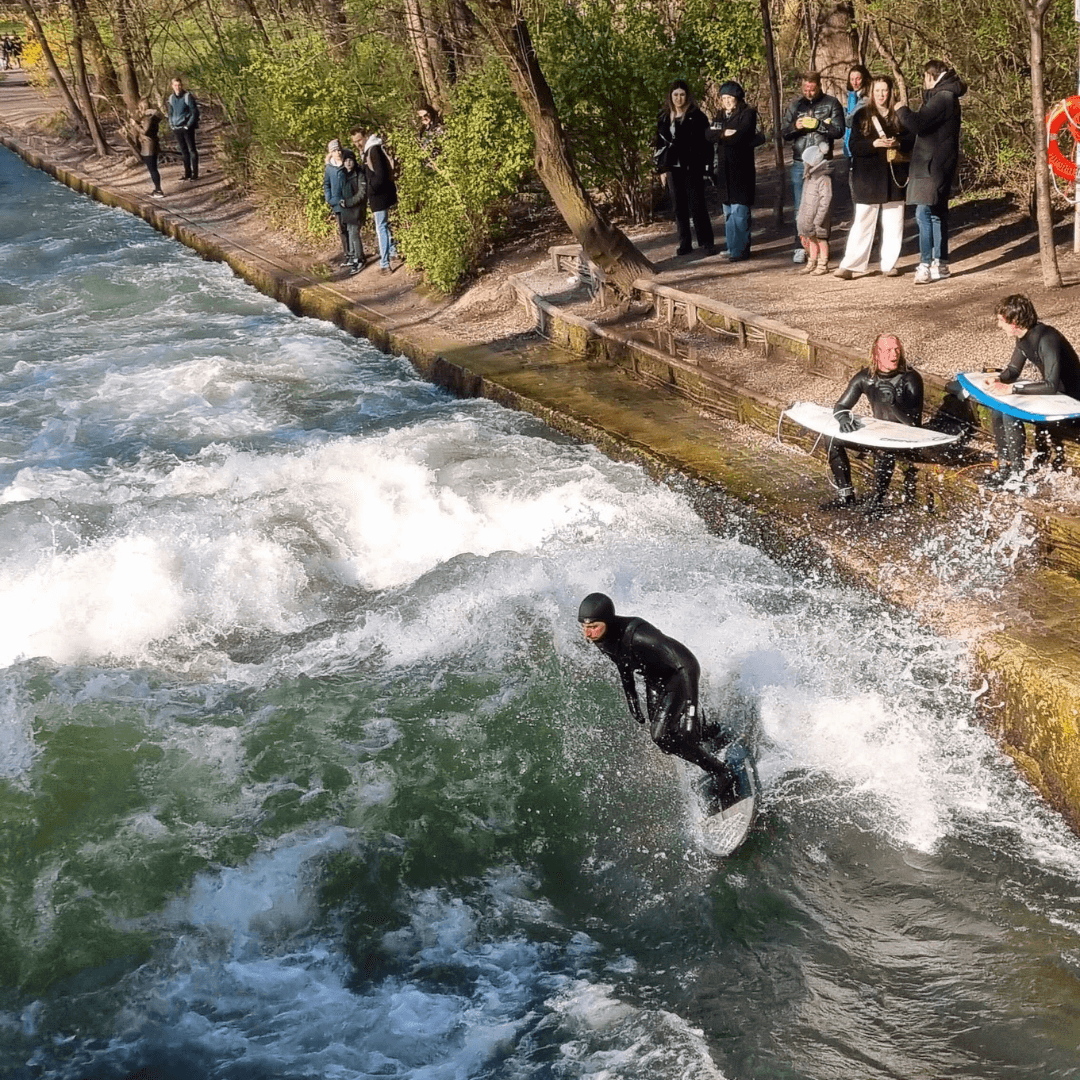 Locals surfing in the Isar
As everyone knows, all work and no play makes Jack a dull boy. So, we're going to take a small holiday to cap off our German journey and go home with a small detour. After our stay in Munich, we're going to head into the mountains and explore Switzerland to crown our journey.

Servus!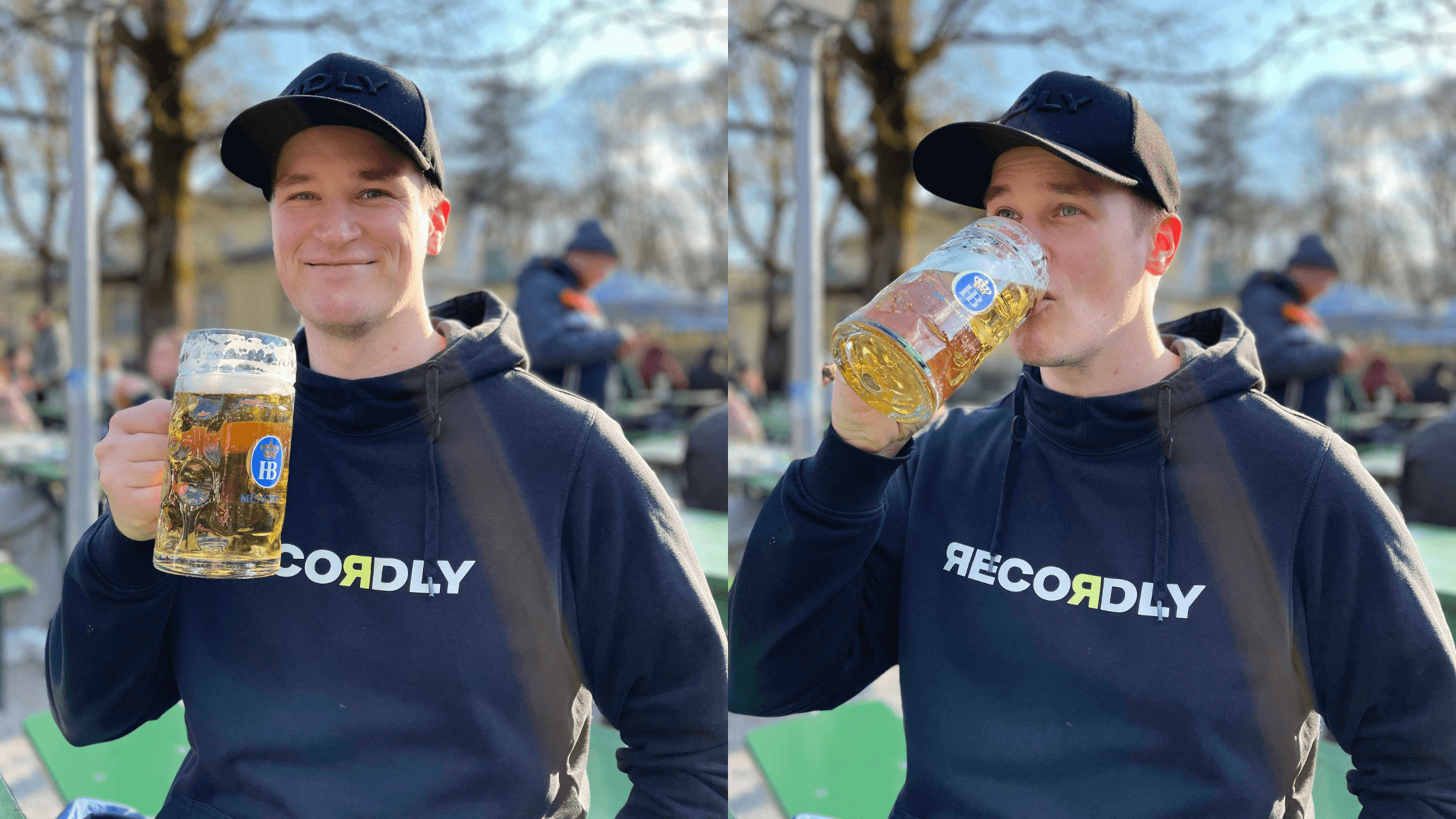 ---
Intrigued? You can read more about our culture and promises here. To join our kick-ass troops, just click below 👇