Learnings of working across borders from Finland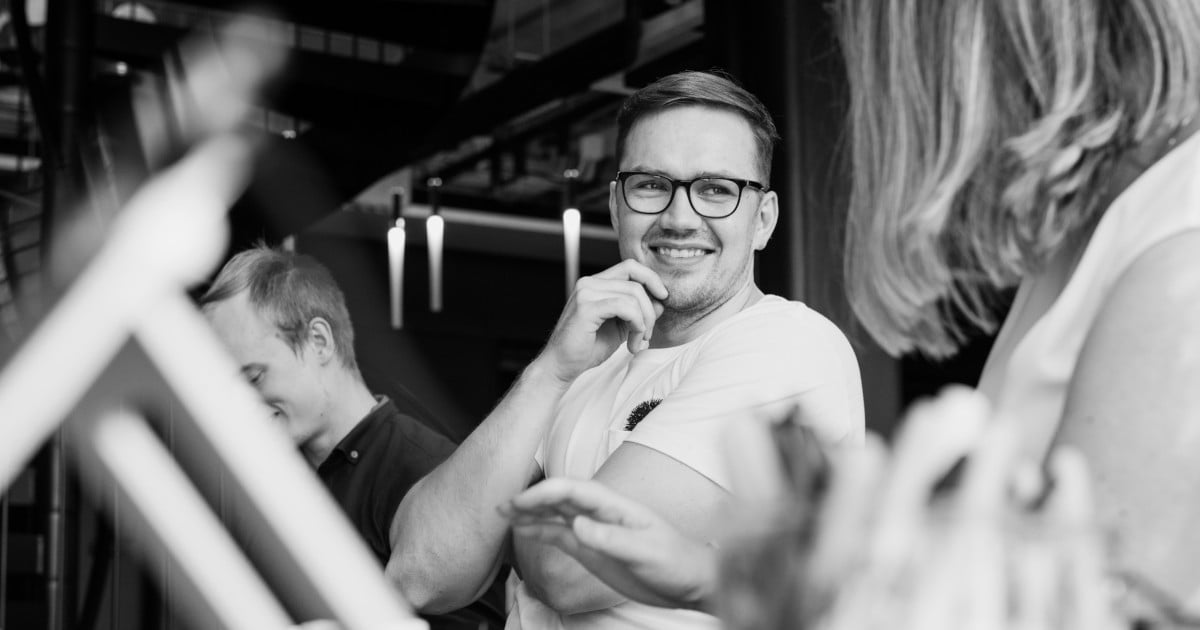 Still in its infancy, one might presume that a startup like Recordly would not be able to tap into global large-scale projects or customers with a significant impact on their industry. Well, you're wrong! I can proudly confirm that we are operating globally from the get-go!

Written by — Roope Parviainen, Data solution architect
I've been working for a multinational engineering and technology client headquartered in Germany. I am located in Tampere, while the rest of the team members are spread across Berlin and Stuttgart and other locations all over Europe. In this post, I will share my experiences and insights on what it's like to work as a data engineer/architect in a larger program consisting of multiple teams and projects.
Multinational companies use scalable ways of collaborating and organizing
Previously in my career, I've mostly worked with large companies that have been mainly operating in Finland or within Scandinavia. The team is typically located within the borders of Finland; almost always in Helsinki. In the current program I work for, there is no primary working location defined. This is not only a by-product of the Covid-19 pandemic but also just the way multinational corporations typically work.
The program - which offers consumers digital services that help them manage their physical assets needed for carrying out their profession - is composed of multiple teams spread across different locations. All these teams are building different microservices to support one digital ecosystem. Applications, such as web applications, mobile applications, APIs, integrations, and analytics capabilities, communicate and share data using the same backend system. The system is Apache Kafka running on Confluent Cloud - which is a super interesting technology and up-and-coming architecture pattern by the way, since digital applications and real-time analytics are constantly moving closer to one another.
For some, working within a large multinational company may mean decreased productivity and excessive bureaucracy, but I see it differently. I see it as an opportunity to learn tons about scalable and robust ways of organizing and collaborating. The last couple of years there's been a lot of articles and discussion about the Data Mesh paradigm and domain-driven design practices. The leading idea in the Data Mesh is that data and analytics competencies live within the domain that carries out the business, produces, and owns the business data. This is how things are at our client and project.
A large multinational digitization program creates new learning opportunities
From the technological point of view, being part of a larger digitization program is extremely exciting. Seeing how and what other projects are working on has taught me about different architectural approaches, points-of-views, and ways of working. For example, someone building the front-end for a consumer application may think quite differently about data and development than someone building visualizations and storytelling the insights to business managers. This is why a data engineer must work as the glue between stakeholders in different teams with technological and business backgrounds.
Another technical and architectural aspect that especially excites me is the scale and the demands of solutions. The current digital ecosystem is serving hundreds of thousands of end customers but is expected to serve several million when the service is launched to new regions and adopted more widely among the end customers. Naturally, the architecture needs to scale accordingly. More applications and data are still yet to come and the ambition of the backend is to operate as a digital nervous system for the data. Since everything revolves around data, the opportunities for analytics use cases are endless too. This turns out as bigger insights and materializes as better customer service.
Diverse teams offer new perspectives
Yet another side of the equation is the people. It's been interesting to get to know people from different cultures and backgrounds. In addition to Germans, there are people from Croatia, Brazil, the United States, and (of course) Finland. Talking about everything from football and the Olympics to Covid-19 and the world, in general, has been fascinating and broadened my worldview (especially on how passionate some countries are towards sports!). I also noticed the differences between countries, such as Germany being the craziest about football and also being outstandingly efficient at work.
All in all, it's encouraging to notice how relevant my data engineering skills are in a global setting. It's extremely rewarding to work alongside teams from other countries and to make a real positive impact on our client's business and their customers together. It also seems that the same data engineering principles and architecture patterns apply whether you're in Finland or across the Baltic Sea. Let's be proud of ourselves here in the North!
Would you like to be a part of Recordly's story as well?
We're always looking for new data engineers and architects to work with us. Take a look at our open positions and send us your application!